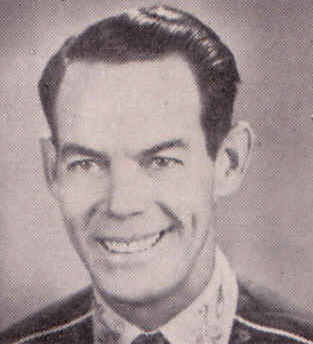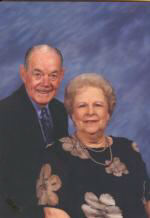 James William Brower, Sr., age 92, passed away Monday, June 14, 2010 at Christus St. Michael. He was born July 14, 1917 in El Paso, TX. He was preceded in death by his wife of 66 years, Ruth Brower and 3 grandchildren.
He is survived by a son and daughter-in-law, James W. Brower, Jr. and Ati; three daughters and one son-in-law, Shirley Fullard, Linda Brower and Betty and Travis Mauldin; 9 grandchildren; 13 great grandchildren and 6 great, great grandchildren.
He was a member of Pleasant Grove Baptist Church and a Navy veteran of WWII.
Dad was a devoted husband and loving father. He grew up in the Ft. Worth-Dallas area and moved to Texarkana in the early 50's where he eventually retired from Red River Army Depot. He won the 1954 Texarkana Open Golf Tournament at South Haven Golf course and was runner-up in 1955. He also was a national celebrity on the Square Dance Tour after winning the National Square Dance Callers Championship and was one of the first three men to be inducted into the Texas Square Dance Callers Hall of Fame in 2006.