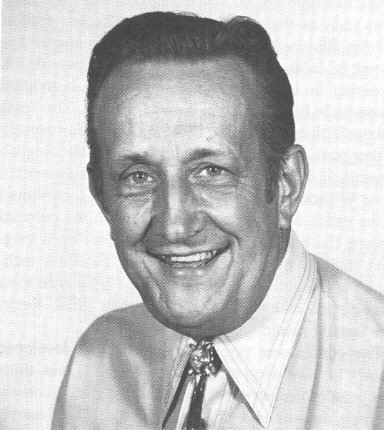 Later Don, and his wife Marie, moved to Cañon City, Colorado. After Dr. Shaw's death, Don helped found the Lloyd Shaw Foundation, and was a member of its Board of Directors and Executive Committee. The Foundation produces recordings that include folk dances, contras, square dances, round dances, circle dances, mixers, and novelty dances.
Don contributed articles to such nationally recognized dance or recreation publications as Square Dancing, the publication of the American Square Dance Society, and he wrote The Caller/Teacher Manual for Contras, published by the Lloyd Shaw Foundation. Don was a member of the Square Dance Hall of Fame and was one of the founding members of Callerlab of the International Association of Square Dance Callers.
Don also ran the Contra Dance Holiday on Thanksgiving weekends in Skippack, Pennsylvania.
Among Don's publications are
Caller/Teacher Manual for Contras, The. Sets In Order American Square Dance Society, Los Angeles, California, 1973.
Contra Dancing. Lloyd Shaw Foundation Sales Division, PO Box 11, Macks Creek, MO, 65786. More than 100 contra dances along with pictures, diagrams, and descriptions.
Don Armstrong's Square Dance Workbook. 1955.
Don Armstrong's Reel to Reel Part 1. (Video) Kentucky Dance and Lloyd Shaw Foundation.
Don Armstrong's Reel to Reel Part 2. (Video) Kentucky Dance and Lloyd Shaw Foundation.
Don Armstrong's Reel to Reel Part 3. (Video) Kentucky Dance and Lloyd Shaw Foundation.
Dances Don taught include Back to Donegal, Balance in the Barn, Balancing Billy, Bonnets of Bonnie Dundee, Broken Sixpence, Caller's Wife, Callison Hall Jig, Calvin Crest, Caman Island Contra, Caribbean Contra, Constant Contra, Crazy Daisy Mixer, Doubtful Shepherd, Dream Lake, Duke of Kent's Waltz Contra, Dumbarton Drums, Flea Market, Hills of Habersham, Homosassa Hornpipe, I Get the Blues, Inflation Reel, January Seventh Jig, Kadie's Kontra, Kansas City Reel, Kitty Hawk Hornpipe, Levi Jackson Rag, Long Valley, Market Lass, Mazurka, Minuet, My Will is Easy to Decide for There is Nothing to Decide, Needham Special, Olympic Promenade, Ottawa Special (British Sorrow), Oyster Shucker's Jig, Queen Victoria, Raccoon Ramble, Riley's Reel, Roundelay Contra, Sackett's Harbor, Shadrack's Delight, Slaunch to Donegal, Spanking Jack, Spitfire Swing, Steamboat Quickstep, Swiss Quadrille Medley, Ten Pretty Girls, Terry Lynn's Jig, Teton Mountain Stomp, Tip Top Quadrille, Tipperary, Today, Topsy Turvy, Trail of the Lonesome Pine, Travel Air Triple, Waltz for Terry, Weaver's Reel, Whisper Ring, and Yucca Jig.
---
SIO's Article: International minister of square dancing good will might well be the title for our cover caller Don Armstrong. Dated as recently as last November, he was calling and explaining American Square Dancing to enthusiasts in the Canal Zone, to residents of Chile and to square dancers in a newly formed club in Brazil. A year before, his square dance adventuring put him behind the microphone in New Zealand and Australia with a bit of impromptu squaring to the beat of native instruments in Fiji. Don's life today as a semi-retired square dance caller with more than 20 years of calling experience puts him out in the Caribbean, 100 miles the other side of Cuba on an island called Grand Cayman. From skin diving to boating to Scottish country dancing ( with just a dab of square dancing) would seem a far cry from the unusually busy existence that prompted Don to record on more than four labels, contribute such singing calls as Trade Winds, Trail of the Lonesome Pine, Back to Donegal, etc. What is your definition of a versatile caller? One who does an outstanding job with patter calls and singing calls? One who can teach and cue rounds and contras? Perhaps one who can teach beginners, call for regular clubs or entertain 800 squares of beginners with equal ease and ability? Then you'd have to agree that Don Armstrong is indeed everything the word versatile might imply. His most recent and continuing contribution is in the field of contras and Don plays an active part not only in recording contras for the Lloyd Shaw label but in active participation with the Lloyd Shaw Fellowship, Asilomar and other major events. We take pride in honoring Don this month for his many contributions to the field of Square Dancing.