Profile in Callers and Cuers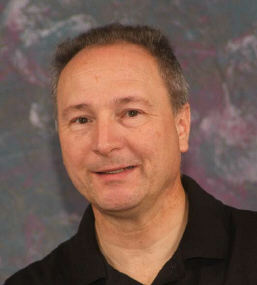 Ken Ritucci has been calling since 1975 and has been a member of CALLERLAB since 1983.
Ken is currently a member of the Board of Governors and he is a former Chairman of the Plus Committee as well as the Mainstream and Plus Quarterly Selections Committees.
Ken has served on panel discussions at the annual convention in both the moderator and presenters role. He has represented CALLERLAB at the National Conventions by participating in Caller Seminars. Ken recently was on a panel in Louisville in 2010.
Ken has taught hundreds of callers the profession of calling. He is a Callerlab Accredited Caller Coach. He has conducted numerous clinics and seminars around the country as well as in Canada. He is owner of the Northeast Callers School in Manchester, NH and the Norcal Callers School in San Jose, CA. Ken travels throughout the United States and Canada calling Mainstream through C3A. He records on Fine Tunes Records.