Profile in Callers and Cuers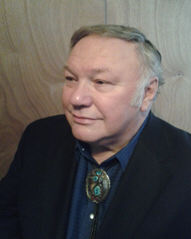 A Washington native, Don has been fortunate to have traveled world-wide calling square dances. He has called in England, Australia, Mexico, Canada, The Caribbean, as well as most of the United States. He became interested in calling as a young boy, when his club caller asked him to do a singing call at a club dance. Several years later, while he was in the service, he and his wife started dancing in New Jersey, and the calling attraction began again. Music had always been a large part of his life, as over the years Don had been playing and singing in several bands, and in church choirs, so the transition to square dance caller seemed to be a natural progression.
Don has been a featured caller at several state and regional festivals. Most recently Don was a featured caller at the Washington State Square Dance Festival in Ocean Shores, WA along with Matt Worley from Crown Records and Charlie Robertson from Fine Tunes Records. Don considers this to be one of his greatest honors and achievements over his calling career. Recently Don and his wife Marie were awarded the Almond F. Parker award, Washington State's most prestigious award for a caller couple. He attributes this to Marie for her constant support and council.
Don calls Mainstream through C1 and is the club caller for 3 local clubs. The Lacey Daisy's and Capital Singles Square Dance Clubs of Olympia, and the Prairie Steppers Square Dance Club in Centralia, WA. He is also co-owner and producer / recording artist for Lou-Mac Records, recording many popular square dance tunes.