Profile in Callers and Cuers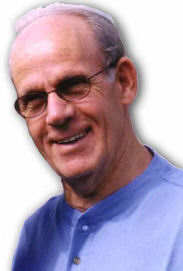 Lee Kopman was born Aug. 9, 1933. His mother died when he was 14 and his father wanted him to follow in his footsteps to become a pharmacist. He settled on majoring in physical education at Adelphi University, where he took a square dancing class amid his time playing lacrosse and squash. He graduated from Adelphi University with a degree in Physical Education and Health. Received a Masters Degree in Educational Administration from Hofstra University. Member of Who's Who in American Universities (President of Class in 3 out of 4 years at the University). Member of Flambeau - Senior Men's honorary society. Physical Education Instructor in the Bethpage School System (Long Island), 25 years.
Started calling in 1957 - Eastern Type Square Dancing... (Western Style Dancing was beginning to take hold in the Square Dancing community. Attended callers school in 1960 specifically to learn the skill of sight calling. Began to author calls - Recycle, and Scoot Back were the first to be published in square dance publications. Then came: Chain Reaction, Pass and Roll, Lockit, Counter Rotate, Transfer the Column - just to mention a few of over 350 authored calls.
Broke into the national scene - being booked at the WASCA (Washington D.C. square dance festival) which was the largest attended festival in the country in the early 60's. Started recording and had 2 records of the month (singing calls). Young At Heart and The More I See You.
One of the founders of the National Challenge Convention.
Met Lilith in college (Adelphi) and was married 3 days after graduation. They had two children:
Steve - Son - Married to Debby - granddaughter - Amanda
Phyllis Smith - Daughter - Married to Don - 2 children - Deanna and Collin
A really exhilarating experience for Lee was when he was featured on the
Phil Donahue show
(1 hour of western square dancing with dancers from Ohio, Wisconsin, New York, and Chicago performing).
Lee Kopman passed away Nov. 13, 2018. Farewell to the King.