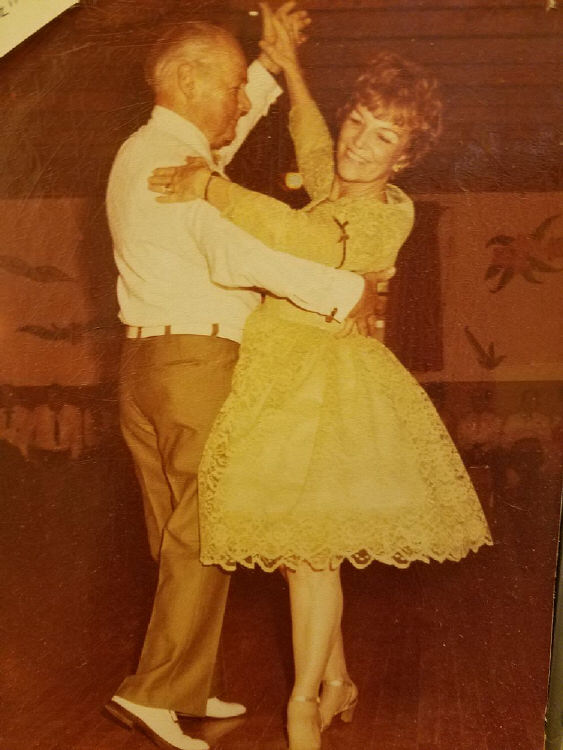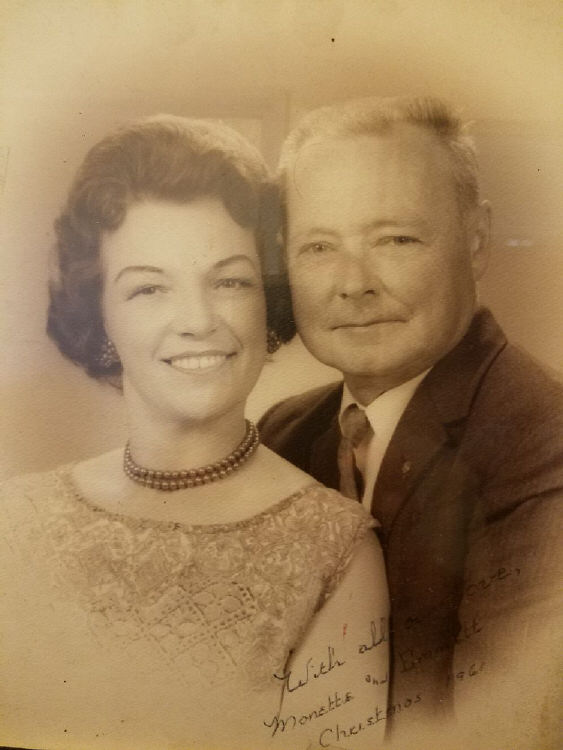 Courtesy of grandson, Samuel Schmid: Emmett and Monette Courtney
Emmett Winters Courtney, born May 19, 1913, Passed away October 24, 1986
Monette Camille Courtney, Born December 1, 1916, Passed away September 2, 2007
I remember as a child growing up with my Grandparents always being Round dance teachers living in North Hollywood, CA.
All the pretty dresses that my grandmother had, I remember listening to an old 78 record that they made but didn't quite understand what it was. Now I know it was the recordings they made for their round dance.
Grandma and Grandpa loved their dancing almost as much as they loved their huge family, I remember one year we even celebrated Christmas in one of their Dance halls because it was big enough for every member of the family.
My mother Janice Sinclair was their only daughter. They had 2 sons, Jene and Jerry Courtney, Uncle Jerry has passed away in 2006.
47 grandkids. All loved them so much.
They continued dancing until authorities forced them to stop in the late 70s or early 80s. From there they both retired and moved to the Antelope Valley (Lancaster, CA) where their daughter lived.
Grandpa loved fishing and still dreamed of someday making it big someday. Grandma continued her paintings that she was quite good at.
Grandpa died of a massive heart attack in October 1986, Grandma continued on for another 21 years when she passed away from pancreatic cancer in September 2007. Her daughter, my mother, was by her side when she got her angel wings. They were both devout seventh day Adventist and always gave their Grace to Jesus Christ.
Samuel Schmid