Profile in Callers and Cuers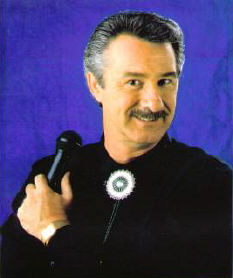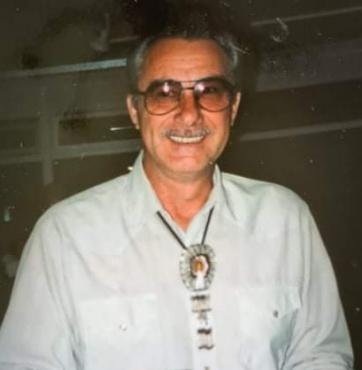 Remembering Ron Libby:
Long-time caller Ron Libby passed away unexpectedly on May 29. He was 79. He would have been 80 in July.
Ron was the ideal type of caller. He had a great voice, so much so that he would sometimes give concerts after his dances. He was proficient at all programs, from Basic through C-3B. He conveyed a sense of excitement, and people really looked forward to dancing to him.
Prior to calling he was a member of the Navy Band, and traveled with various groups throughout the U.S. and Canada. He was a member of the Woody Herman Band, and recorded hit songs as a member of various bands in the 1960s.
Ron became a caller in 1968 and eventually went full-time, traveling close to 100,000 miles a year. He called in almost all the 50 states, as well as in England, Japan, Australia, and Hong Kong, and was a staff caller at many festivals, conventions, and weekends. He also was featured on the Tonight Show and ABC's Good Morning America.
Ron was born and raised in Maine, and lived there on a farm with his wife Lorna for 27 years. He converted his barn into a square dance hall, where he called for various clubs, and also had a small recording studio there where he started his own recording label. Eventually he recorded on several square dance labels.
In 1998 Lorna and Ron moved to Lady Lake, Florida, where he developed a strong winter program of square dancing. In the summer they would go back to Maine.
I (Ed Foote) was personally involved with Ron for many years, since he was a staff caller for 17 years at the National Advanced & Challenge Square Dance Convention: 1978-1994. Often he would call the last tip of the night at the end of the Convention for all the dancers combined into one hall, with his final number being a singing call.
Ron made people happy. That was his great gift. He will be missed.
---Reprinted from All Things Considered by Ed Foote