Profile in Callers and Cuers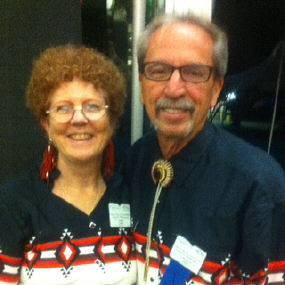 I have been calling for over 31 years. For 13 years, I was a full-time, professional traveling caller. I had a winter program in Arizona for 9 years. I also recorded about 15 square dance songs, mostly for Quadrille Records. I have called nearly 12,000 sessions. I'm kinda getting the hang of that Left Allemande thing!
My lovely wife is Leslye. We have been married for over 20 years. We have been vacationing in northern Oregon for nearly 10 years. We decided that we would move here when I retired. But, a couple of years ago, we decided not to wait. It took about a year and a half to get a transfer. So, on September 1, 2012 we arrived in Portland and plan to make Oregon our permanent home!