Profile in Callers and Cuers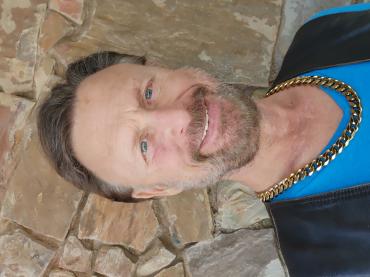 Mike Sikorsky called his first full square dance for the Roaring 20's young adult club in July 1972 in Van Nuys, CA. Mike later discovered his Maternal Grandfather, Oscar, was an old time square dance caller, calling "Wagon Wheel" and "Red Wing" every summer Saturday night on his farm to the music being played by whatever banjo or guitar player showed up.
Mike graduated from CSUN with a Bachelor's Degree, paying his own way with the money he made from square dance calling. About Mike's square dance calling, his college friends said, "Well, it beats flipping hamburgers!"
In November 2010, Mike Sikorsky became an author, publishing Vol. I of his own defined method of Patter Calling, the Activator-Stream method, where one sequencing of calls (an Activator) has a variable allowing for at least 10 different variations. When 3 of these Activators are combined, creating a Stream, the caller has 6,000 possible different variations! The Activator-Stream Vol. II was first published in November 2011, the same year Mike was voted Most Entertaining Caller at the first ever Ozzie Awards held in Las Vegas, NV.