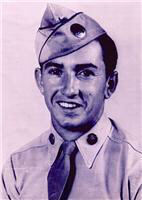 Lafayette Jett was born in Decatur, Ala., May 28, 1928 to Myrtle and Henry Jett. During his youth, the family relocated to Lake Helen, Fla., where he spent most of his young years. At the age of 15, Lafayette joined the Merchant Marines until his true age was discovered and he was forced to resign. Not long after his dismissal, his father signed permission for him to join the Army Air Corps where he first served with the Washington State Gliders and later was reassigned to the United States Air Force after its division. It was part of the larger United States Army and the immediate predecessor of the United States Army Air Forces (USAAF), established on 20 June, 1941.
Lafayette served the United States Military with honor and distinction for more than 26 years, serving during WWII, the Korean War and Vietnam where he served two tours of duty. While stationed in Okinawa, Japan he achieved the level of third degree black belt in the art of "goju-ryu" Goju Karate and later opened his own dojo while stationed in Amarillo, Texas. While stationed both in Europe and the U.S., along with his wife Betty, he began teaching square dance, having a musical background he began calling the dances which led him to record many records at Rocking A Records in Amarillo, Texas. It was then when his record producer called him up as they were printing the label on the first record and told him that "Lafayette Jett" would not fit on the 45RPM label and Lafayette replied "Well OK then how about Just Plain Jett" and this how he became JP. He retired at Eglin AFB in 1976 as a Master Sergeant with the United States Air Force.
Lafayette first met his wife, Betty Ellen Merry, (originally from Duxbury, Mass.) in Sanford, Fla., in 1947 while she was visiting family during the summer and Lafayette was home on military leave from Bermuda where he was serving with the U.S. Army PT boat P-127. Betty was introduced to Lafayette by his cousin, whom she was dating at the time, but that didn't stop Lafayette and he couldn't resist asking her for a movie date at the drive-in where she claims "We just cuddled." Not much later, Betty enrolled in the art program at Stetson University in Deland, Fla., where Lafayette also relocated and attended school while on leave from the military. They were married July 2, 1950 in Duxbury, Mass. Lafayette's military career led them all over the world where they made many lifelong friends that still visit and call to this day.
Lafayette moved his family to the Cove while stationed at Tyndall AFB shortly before his deployment to Vietnam. After his retirement Lafayette served his community by volunteering for many years at PCMI "The Panama City Marine Institute" helping to give troubled teens a second chance on life. He was also instrumental in one of Bay County's first organized reef projects in cooperation with a reef building team from Japan while at PCMI. Lafayette loved Panama City and its people and it was never a surprise to see him chatting it up with local fishermen or spending time, talking to and feeding the homeless in McKenzie Park even after he suffered a major stroke which left him paralyzed on his left side. His wife Betty still resides in the same home and is a full-time local artist.
Lafayette Jett, passed away on Feb. 25, 2015 at the age of 86, to join the Lord, his son Michael, passed siblings Frank, Carlton, Betty Jean, Inez and many lost friends. He is survived by his loving wife, Betty Jett, who remained by his side for more than 64 years of marriage until his final moments. He is also survived by two sons, David and Gregory Jett, and grandchildren Sevren, Leila, Austin and Alyssa Jett, all of whom are native Floridians.