Profile in Callers and Cuers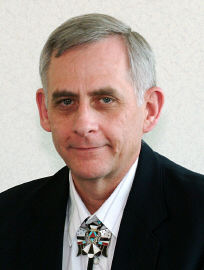 Doug Davis has been square dancing all his life. Mitchum's Barn was the Saturday night hangout for him and his classmates during high school. Doug joined the Navy in 1967 and started calling while stationed in Hawaii in 1974. He met Priscilla at a square dance in February 1975 and they married in November 1975. After his discharge, they moved back to Spokane, Washington where he continued to call throughout the Northwest.
In 1990 Priscilla was transferred to the VA Hospital in Livermore, California and Doug was able to enjoy a full schedule of calling in the San Francisco Bay area, calling for five clubs and many weekend dates for those 5 years. In 1995, Priscilla was transferred to Reno/Sparks, Nevada and Doug went back to work but continued calling/teaching the 11 years they lived there.
Both retired and moved back home to Green Bluff in 2006. Doug calls for two clubs in the Spokane area: the Valley Cross Trailers, a Mainstream club and the Wooden Nichols, an Advanced group. He also travels extensively on the weekends as the featured caller for special dances and regional, state, and national festivals, calling MS through A2. They have attended many Nationals and Doug has sounded Silver State in Reno for several years besides sounding other State Festivals.
Doug is a member of Callerlab and believes all callers should teach a new dancer class every year. As of April 2007 Doug is an Accredited Caller Coach and the only one in the state of Washington. He and Priscilla are part owners/producers of Chinook/Hoedowner Records (ChinookRecords.com). Doug is on staff at the Silver State Callers College held in Nevada each November.