Profile in Callers and Cuers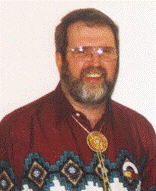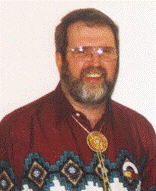 Bob Asp started square dancing when he was 8 years old with the Turtle Squares of Oregon, Illinois. Bob's parents had already been dancing for several years. School sports, especially basketball, and working part time at Kable Printing in Mt. Morris took him away from dancing. In addition, he spent three years in the US Army, part of that time stationed in Germany.
With his first wife, Bob took square dance lessons again in 1976 from caller Bill Peacock. For the class graduation, Mr. Peacock gave Bob a record and told him to practice and perform. He must have done well, since many told him "you should be a caller." That first record was "The Only Hell My Momma Ever Raised."
Bob attended a caller school in Omaha, NE, run by Harold Bausch and started Hub City Squares in Rochelle, IL, in 1978. Bob helped start the Panhandlers square dance club in Martinsburg, West Virginia, and was the club caller for the Gateway Swingers in Fredricksburg, Maryland.
In 1990, while attending the Illinois State Square Dance Convention in Peoria, IL, Bob met Cinda Rickey. They married in 1991.
Cinda started dancing at age 12 with Farmington Belles and Beaus in the Peoria area where her parents lived and danced. She attended her first National Square Dance Convention in 1966 in Indianapolis, IN. In and out of square dancing for many years, she took lessons again in Decatur, IL, with the Prairie Promenaders and danced as a single for many years before meeting Bob.
Bob and Cinda honeymooned in St. Lake City, Utah, at the 40th National Square Dance Convention. Cinda's parents attended as well as lots of members from Sugar Squares, for which Bob had recently become Club Caller.
Bob records for Solid Gold Records and partners with Tom Manning (producer/owner of Solid Gold Records) in Solid Gold Sound, providing sound equipment for state conventions and regional festivals.