Profile in Callers and Cuers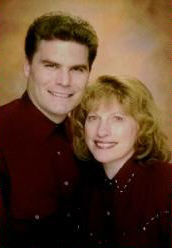 Art Tangen began square dancing with the Charles City (IA) Twisters in 1970. Art's parents, Gwen and JC, were square dancers along with his sister, June. It was a family activity.
Art began calling in 1979 and became a full-time caller in 1983. He calls in Albuquerque, NM for Club AJ, a Plus level club and travels to call for various special dances and festivals.
Art is proficient in all programs through Advanced. He finds satisfaction watching friendship set to a lively square dance beat.
He has called in Saudi Arabia for the Red Sea Squares and in Anchorage, AK for the Dudes and Dames.