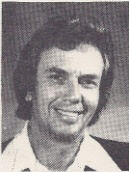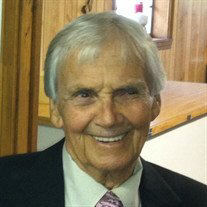 February 5, 1930 - October 7, 2019
A sunrise celebration of life for Lee Swain will be held on Wednesday, October 9th, at 7:00 am at the Cherokee Club on Lake Cherokee.
Lee was received by the Lord on October 7th at 1:30 am. There to greet him was his mother, Jessie Lee, his father, Harvey, sister, Dot, and stepdaughter, Cateche. Also, he was proceeded in death by Ramona Faye Grandstaff.
Lee proudly served his country in the United States Air Force during the Korean War. Lee was a well-respected entrepreneur in the state of Texas and beyond. A dear friend said it best, "He was a warm, reminding testimony as to the value of commitment, dependence, and endurance. Lee's legacy will be a reflection of the American dream that the work ethic determines the extent of success."
Lee is survived by his best friend and loving wife of 20 years, Yvonne, his two sons, Richard Swain and wife, Louise, and Steve Swain. Lee was blessed with seven grandchildren, Jennifer, Andrea, Scott, Colleen, Brendan, Josh, and Dillon and twelve great grandchildren.
Lee lived a long, full life and will be missed by many. Flowers may be sent to Rader Funeral Home and/or memorials may be made to the Cateche Dike Performing Arts Scholarship Fund at 6 Spring Creek Place, Longview, TX 75604.
Immediately following the service, family and friends will gather for breakfast and visitation at the Cherokee Club Dining Room, NP 2 Lake Cherokee. A graveside service will follow at 2:30 pm at Davis-Greenlawn Cemetery, 3900 BF Terry Blvd, Rosenberg, TX 77471.