Profile in Callers and Cuers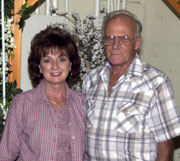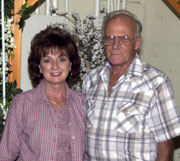 Ron began calling in Cleveland, Ohio in 1950 as a teenager. In 1963 he made it his fulltime occupation and traveled extensively, calling in nearly all of the fifty states and many provinces of Canada. Over the years he has staffed most all of the major festivals and conventions along with the major square dance resorts such as Kirkwood Lodge (MO), English Mountain (TN), Copecrest (GA), and Rainbow Lake Lodge (NC). In 1976 Ron moved to the Tampa Bay area of Florida where he and his wife, Claudette, operated their own square dance hall. In the fall of 1993 they relocated to Sevierville, Tennessee where Ron now works full time for a log home builder and continues to do some calling.
Ron began recording on the Grenn record label in 1959 but may now be found as a caller on the Dance Ranch label.