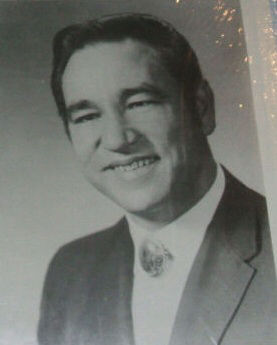 Beryl was born in 1928 and died in 1991.
An active caller for more than a decade, Beryl started his avocation in 1960 and is well known for his personal visits to virtually every part of the country and too many areas in Canada.
His calling assignments included many state federation and festival dances. He's also served at many of the well-known vacation institutes, sharing staff responsibilities with an outstanding array of the country's fine calling talent.
Beryl recorded regularly on the Wagon Wheel label. His release, "Long Lonesome Highway" was a good sample of his creative ability. In 1973 Beryl, accompanied by his wife, Kerrie, was a part of the Wagon Wheel tour to Hawaii. Beryl also recorded for Chaparral.
Beryl called regularly for a number of clubs in the Denver area and also conducted new dancer classes and a number of workshops. He put considerable emphasis on variety and originality in his patter. This, Beryl felt is what kept the business of square dance calling fresh and exciting. To quote Beryl, "There is a new excellence in the profession. I meet many fine callers with their own unique style and talent; it's getting better all the time."