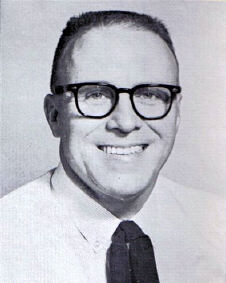 Involved in square dancing since 1946, Lee Helsel saw the development of Modern Western Square Dancing as it transitioned from the more traditional dance forms. Lee traveled and called in virtually every state and in many Canadian provinces. In 1960, the US Air Force sent Lee to Germany and other countries in Europe and North Africa to help formalize American square dance programs overseas.
Together with his wife, Mary, Lee played an important role in caller and leadership training, developing an outstanding plan of instruction for new callers and serving on the staffs of callers schools and clinics. Although a popular figure at some of the nation's great square dance events and vacation institutes, the Helsels put their home club and class calling and teaching at the top of their list of priorities.
A recording artist on the Sets in Order label and author of many published articles on square dancing, Lee has truly been a pioneer in the contemporary phases of the activity. In October 1970, Lee was inducted into the Square Dance Hall of Fame, and in February 1971 was present as one of the founding members of Callerlab and was the author of the original Callerlab organizational document including the constitution and by-laws. He served as a member of the Board of Governors and the Executive Committee. Lee received the Milestone Award in 1979 and the Gold Card in 1980. Lee retired from calling in June, 1980.