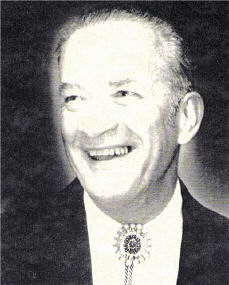 Bill Peters was a widely travelled caller from California. He started calling in the late 1950's as modern square dancing began its most rapid change. He was active as a leader, teacher of callers and founding member of CALLERLAB.
Bill was the dean of square dance caller coaches, one of the greatest teacher of callers. He authored several of the best books in the field, like Sight Calling Made Easy and The Mighty Module. He also had a caller's note service, Choreo Breakdown.
He wrote an autobiography which is available online.