Profile in Callers and Cuers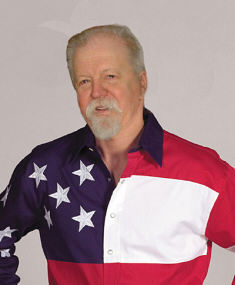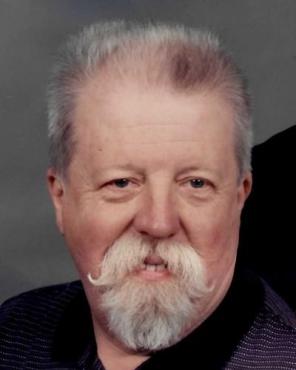 Jack Dennis Ermilio Berg 80 of Galena, IL passed away Friday, November 20, 2020, at Waverly Place, Stockton, IL. Due to current COVID-19 restrictions a private service will be held. Burial will be in St. Mary's Cemetery, Galena. The Furlong Funeral Chapel, Galena is assisting the family. He was born February 23, 1940 in Chicago, IL the son of and Louis and Mary (Ermilio) Berg. Jack graduated from Steinmetz High School, Chicago. He was united in marriage to Patricia Ketchmark on May 26, 1962, at Transfiguration Church, Chicago. Jack was a drummer, magician, comedian, artist, singer, square dance caller/producer. He was the life of a party and loved the spotlight. Above all he was an extremely passionate family man. Jack was a very affectionate man with all his family and he always had a hug and kiss ready to show his love. He is survived by his wife, Patricia, three sons, John (Kimberly Molzahn) Berg, Jimmy (Amanda Kevern) Berg and Joseph Berg, four grandsons, Kyle Berg, Nick Berg, Jonathan Berg, and Andrew Berg. He was preceded by his parents, two daughters in infancy, Janet and Jane, grandson, Barnard Berg.
--Chicago Tribune (Nov. 24, 2020)
There's rarely a square dance that goes by without hearing some of the great music by legendary caller and musician Jack Berg who owned Chicago Country, Cross Country, Disco Duck, Gaslight, Nickel records and Chantilly rounds labels.
Jack and his son Jimmy played much of the music on all those patters and singing calls. His biggest sellers were probably "Beautiful Noise", "I'm Ready To Go" and "Feliz Navidad". Jack's music was so uplifting with that Chicago brass and the Dixieland/Ragtime feel. Some other great songs were quite lively that he put out like "Hello My Baby", "Darktown Strutters Ball", "I Got Rhythm", and "When The Saints Go Marching In".
Jack was a great drummer, a talented artist, dancer and a comedian as well. Jack also wrote his own square dance calls.
If I'm not mistaken, Jack was the emcee for the Palomino tape service for a good while until the late great Tom Dillander took over.