Profile in Callers and Cuers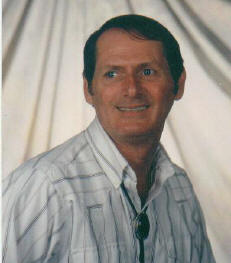 Wayne started calling in 1958 and called on his first festival in 1959. He did his first Square dance teaching in 1959, teaching his elementary school class a singing call to perform for a school show. Wayne became more enthused with calling while in the Army stationed in Germany. In 1967 he became the caller for the Mannheim Mixers and Heidelberg Hoedowners in Germany. He also served as an officer in ECTA (European Callers and Teachers Association). Wayne tells a story of one event around 1968:
"Around 1968 the club members of the Mannheim Mixers, which I was the caller for, went on an Army bus to the K-Town (Twirlers - I think) for a weekend festival. When we got ready to go home we found a flat tire on an outside dual tire. There was no jack, so a member of the K-town club brought a large rock, which the driver drove up on to lift the wheel, and we changed the tire. We brought the rock back to Mannheim, painted it yellow and sent it back to the K-town club with a note."