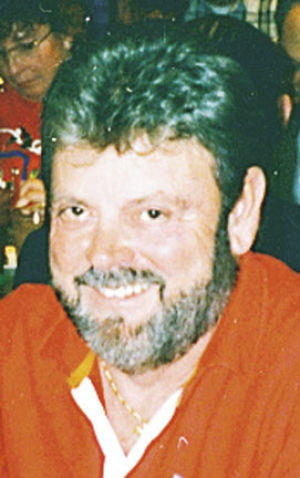 A master of many trades, Larry Jack Marconette was born on Sept. 1, 1937, in Quenemo, KS (one of eleven children) to Frank Chester Marconette and Frances Lorene Porter. In grammar school and through high school, Larry loved to pole vault. He broke several city track records. At the age of 17, he enlisted in the Navy to become a pipe fitter but with his love for cutting hair, he became a barber. When discharged from service he went to cosmetology school. He became known as the man with "Magic Scissors" in cutting and styling women's hair; he owned several beauty salons in Orange County. His number-one love was horses. He raised, trained and showed Missouri Foxtrotter Horses. He won numerous California championships and placed at the World Championships in Ava, Mo. He loved water skiing, fishing, boating, camping and ATV riding. In his younger days he mastered the art of quick draw and competed with the best. He also love to paint, mostly in oils. He was the founder of the Brea art association. He had an artistic flair in all he did.
Larry became a professional square dance caller for 25 years. His professional name was Larry Jack. He was one of the nation's top 10 callers, traveling all over the United States. He produced and sang on hundreds of square dance recordings on the Wild West, Windsor, and Mustang square dance labels. He taught square dance classes and caller classes.
When he retired from square dance calling he took up two new professions. With his love for hair he started designing and making men's hair pieces and once again his magic scissors made him known nationally for his styling. At this time he also opened his first jewelry store in Rialto, creating, designing and making his own fine gold and diamond jewelry. He owned Marconette's Gold-N-Gems in Yucca Valley for 21 years.
Larry Jack died Jan. 6, 2013 in La Jolla of heart failure. He was 75 years old.