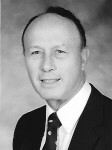 Richard Lloyd Pasvolsky, 94, of Frankford Township, NJ died Saturday, October 13, 2018, at home.
Born in Englewood, NJ on February 16, 1924, Richard grew up in Lakewood, moved to Sandyston Township in 1962, then moved to Montague, where he lived until moving to Frankford Township in 1980. A World War II Army veteran, Richard proudly served from December 14, 1942, to April 10, 1946. Richard received his bachelor degree from Panzer College in 1950, which is now part of Montclair; his masters from New York University in 1955; and his doctorate from Indiana University in 1973.
Richard was an Associate Professor at Ramapo College in Mahwah for seven years before his retirement in 1979. He had previously worked as a Recreation Director in Vermont from 1951 to 1955, then worked as the Superintendent of Parks and Recreation in Parsippany Troy Hills from 1955 until 1962, and was an Assistant Professor for the School of Conservation at Stokes State Forest in Sandyston Township from 1962 to 1971.
Richard worked for D.D. Woods for the closing ceremonies of the Statue of Liberty. He loved to dance and was still very active teaching dance. He had been a caller/teacher for square dance groups since 1950, after he received his BS degree. Known for his sense of humor behind the mike and on the dance floor, Dick taught many classes at many programs, including square dancing at Montclair State and Rutgers Universities. He also enjoyed teaching contra dancing. An active member of Frankford Plains United Methodist Church, Richard was also a member of American Legion Post 157 and a member of Frankford Seniors since 1991, where he served as president from 2002-2007. He also started archery teams. Richard was a member of Lloyd Shaw Foundation, for which he wrote a column "Lines About Squares" for their quarterly publication.
The son of the late Valentine and Ellen (nee Stoughton) Pasvolsky, Richard was predeceased by his brother, Rudolph Pasvolsky, and his sister, Caryl Royle. He is survived by his wife, JoAnne Evans Pasvolsky; his sister, Ethel Timer of Pawleys Island, South Carolina; and his twenty loving nieces and nephews, as well as their families.