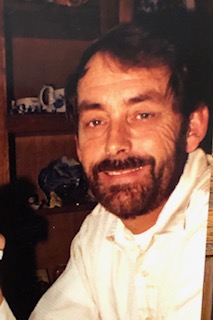 Allen McCoy
August 29, 1938 ~ May 23, 2022
Al McCoy, first and foremost, was a career Marine. He met his wife, Roxie Hurlbert, in Hawaii where they spent a tour of Duty in 1963; after which they were transferred to Camp Pendleton, California.
In June of 1964, they were blessed with a baby daughter, Rena. Allen then spent a tour of duty in Okinawa, and from there his battalion was one of the first sent to Vietnam.
Upon his return from Vietnam, he was a Drill Instructor from 1965 thru 1968. In 1966, he and Roxie were blessed with their second child, a son, Michael. Shortly thereafter, Al was sent back to Vietnam for a second tour of duty. Fortunately, he was one of the lucky ones who came home.
Al eventually received orders to Camp LeJeune, N.C., in 1971 and while stationed there, a neighbor asked him and Roxie if they would like to be part of a group that was learning to square dance. Roxie's parents had danced with Nate Bliss in California and were having a great time, so Allen and Roxie decided to give it a go.
Unfortunately, most of the men in the group were suddenly sent off on a Mediterranean cruise. In order to keep the class going, the women had to learn to dance the men's positions as well as the women's. When the men finally returned, they had to do a crash course to catch them up for graduation. Later, there was an "Amateur Callers Night," and Allen practiced for the event using a Nate Bliss record that Roxie's folks had sent them. Roxie enjoyed singing as well, so she performed as well and they were encouraged to continue. Shortly thereafter, Allen was fortunate to get a "One-on-One" exchange with a Royal Marine. The Royal Marine would replace Al at Camp LeJeune and Allen would transfer to Plympton, Plymouth, England.
Allen and family had great fun in England but really missed their new found hobby of square dancing, so they started teaching a group from the local Lutheran Church. That group later moved to Hemerdon Hut in the village of Hemerdon near Plympton. Al made the badges and banner for the club which was formed as "The Mayflower Steppers."
Allen's last year in the Marines was back in Okinawa. There they danced and called for the "Red Hots," the "Typhoon Twirlers," the "Rhyukan Squares," and the "Rice Paddy Promenaders."
Al retired from the Marines and they moved to Looking Glass, Oregon. There he called for "The Tri N Squares," "Boots and Calico," "Toketee Cascaders," and the "Roseburg Buckeroos." In Eugene, Oregon, he called for "The Wagon Wheelers," where he also had several specialty dances. His 50's Dance garnered a lot of money to help the "Eye Foundation" in Eugene.
Another of his successes was a "Roaring Twenty's Dance" with everyone participating in 1920's attire.
Al also called a 24-hour Non-Stop dance, with no breaks at all. Dancers came and went at various hours, then came back in the morning to finish the dance. His arm was in a permanent locked position holding an imaginary microphone for the drive home, and he could barely talk the rest of the week. However, the money went to a great cause and everyone had fun doing it.
Square dancers are the most generous people we know.
In about 1989, Allen and Roxie moved to Sun Lakes, Arizona to rest, play tennis, bike and swim; but soon were back into square dance calling full time. Al called for the "Sun Dancers" in Sun Lakes, the "Sagebrush Squares" in Chandler and various clubs in Sedona, Mesa, Ahwatukee, as well as a Handicap/Special Needs School.
Allen was honored to be one of the callers hired to call at the "Oregon State Mid-Winter Festival" in 1991 that was always a fun event which featured clogging as well as square dancing.
In 1995, while visiting Roxie's sister Verna in Texas Hill Country, they fell in love with the lakes. They moved to Kingsland, Texas; and began building a house by day and at night Al would call for the "Kingsland Country Cousins," "The Merry Mixers," (Austin, TX), "The Swinging Lakers," (Lago Vista), and "Fritztown Squares," (Fredericksburg), on a weekly basis. On weekends, he would call for many other specialty dances.
The moved from Texas to Redding, CA, to a lovely home with a stream that is a home to otters, squirrels in the backyard and Roxie has beautiful flowers. They are closer to both Rena and Mike.
On the evening of May 23, 2022, square dancing in Heaven got a whole lot better, because one of the best callers in the square dance world just stepped onto the stage and said, "Square up."
Godspeed, Allen McCoy. You will be missed by thousands.
Love by all your friends, the world over.
Information provided by Roxie.
Colene White