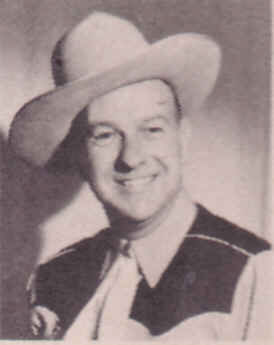 A true pioneer in the field of square dance recordings, Doc Alumbaugh was a part of the square dance "explosion" that hit America in the mid and late 1940s. Together with his wife, Winnie, he conducted some of the largest classes in the Southern California area when classes were still a novelty. Doc was one of the first callers to travel and call in States outside his own home area.
In 1950 the great need for quality musical accompaniment for the square and round dances prompted Doc to start Windsor Records in Temple City, California. He hired LA's best session men for his recording, and he used the top recording facilities and engineers of the day. The first Windsor singles were instrumental hoedowns, and these were followed by singing calls which were popular tunes of the day done square dance style, the calling intertwined with the song lyrics. Among other innovations, Windsor was the first to release singles with the called version of a tune on one side and the instrumental on the other.
He was a member of the original Southern California Callers Pow Wow and was largely responsible for the formation of the Southern California Callers Association. Doc's life was cut short on January 7, 1964 and Winnie followed him a short while later. Callerlab awarded him with their prestigious Milestone Award posthumously in 1979.