Profile in Callers and Cuers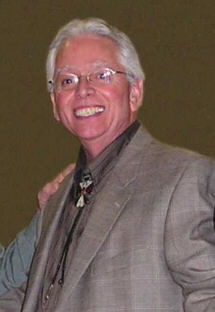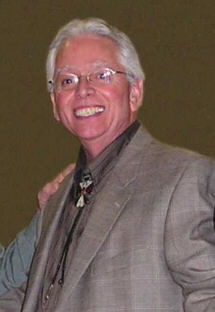 It all started in 1959, at the age of 12, when some friends of Jim's invited him to go to a square dance with the Teen Twirlers Club in Aberdeen, WA. By the age of 21 Jim was calling, cueing, and teaching for several clubs in his local area. You could say he has been teaching and cueing rounds for more than 55 years.
In addition to calling and teaching Basics through C-2 squares, teaching and cueing rounds through Phase IV, Jim has taught line dancing, clogging, and country partner pattern dancing. He has also written numerous round dances. Jim is a member of Callerlab and has recorded for Chinook Records.
Jim particularly enjoys teaching new dancer classes and one-night dance parties. There is nothing more exhilarating than the enthusiasm of new dancers.
Jim and Judy live in Vancouver, WA where they have raised four terrific boys. Jim's favorite dances have been "Hattrick in Concert" dances when all of his boys join him on stage and call with him.
Jim feels the most rewarding thing about square dance calling is all the wonderful people you meet and the friendships that have been made. It's about having fun and putting smiles on peoples faces.
"A SMILE IS THE CURVE THAT ROUNDS OUT A SQUARE."